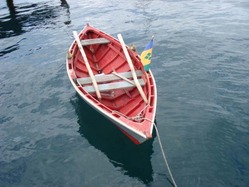 All contents copyright © 2010 chesterconnell.com. All rights reserved.
ABOUT ME:

My parents named me Chester. An english name derived from Latin, Chester signifies, "a camp of soldiers". I have never needed to engage hostility, yet my ego has often persuaded me to "go to war" with others on its behalf. I am progressing. I have since learned a truth: the battle is not on the outside with others; it is on the inside with one's own ego. When I eliminate the ego, I am free of the fight, the struggle, the conflict, the keeping up with the Joneses. I am at One. I am sitting under the coconut tree, blissful. I am on the mountain summit. I am conscious. I am.

Who am I?

At my core I'm a spiritual being having a human experience.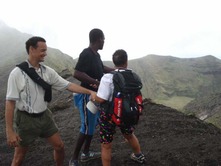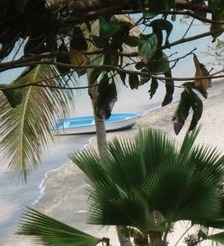 I am a multi-media communicator who seeks to HEAL through
sharing information on Heritage Environment Agriculture Life.

I recommend a lifestyle where we live OFF THE GRID. A lifestyle less dependent on fossil fuels, a lifestyle where we eat what we grow and grow what we eat, a lifestyle where we become more aware of our history, become better stewards of the environment and understand that agriculture is not about farming but about adding value to every aspect of life.




Let's re-discover the True Caribbean ... and our True selves!





eco-lodging, green hotels, low air fares, how to dress in the Caribbean, relocate to the Caribbean, meditating in the
Caribbean, sailing in the Caribbean ...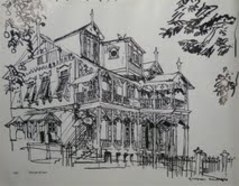 I was born in the Caribbean... and I'm still growing up in the Caribbean! (Getting older is mandatory, growing up is a choice).
I bask in the bliss of my "Caribbean-ness". (I like to imagine that sounds like Derek Walcott!) As a broadcast journalist in the Caribbean for over a decade, I have had the good fortune to become well acquainted with the Caribbean and its people. Whether it was summer study in Jamaica, or sailing north from Trinidad past Grenada to the Grenadines on a 29-foot wooden sloop, or formally meeting Fidel Castro in Cuba or listening to an arrowroot farmer in a rum shop in Georgetown or seeing what abject poverty looks like while visiting Cite Soleil in Haiti, my Caribbean experience has been and continues to be extremely rich and varied - as is the Caribbean itself.

I would like you to experience this wealth as well ...

hence chesterconnell.com

.

While Jamaica, the US Virgin islands and the BVI have their fame, most of the Caribbean extends further south. The opportunities for inner personal growth, singular experiences and widened horizons are limitless for you.
The aim of this
blog
is to facilitate response to deeper questions such as,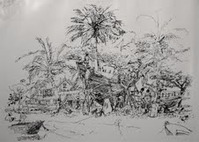 how can we join each other in realising our highest selves, free of the ego which keeps us deluded and away from our all-loving Being? What can we do in the normal process of our lives to achieve this?

The Caribbean is a distinctive culture and civilization. Each island, like individual members of a family, has its own idiosyncrasy and unique social, political, cultural identity. The Caribbean is a region that is environmentally and spiritually still pristine and pure. That is being challenged each passing day as man's greed and selfishness moves, apparently, into its final stages. I feel and think that you and I can be catalysts for the ascendancy of the heaven we call the Caribbean. Join me. I'd be honoured.